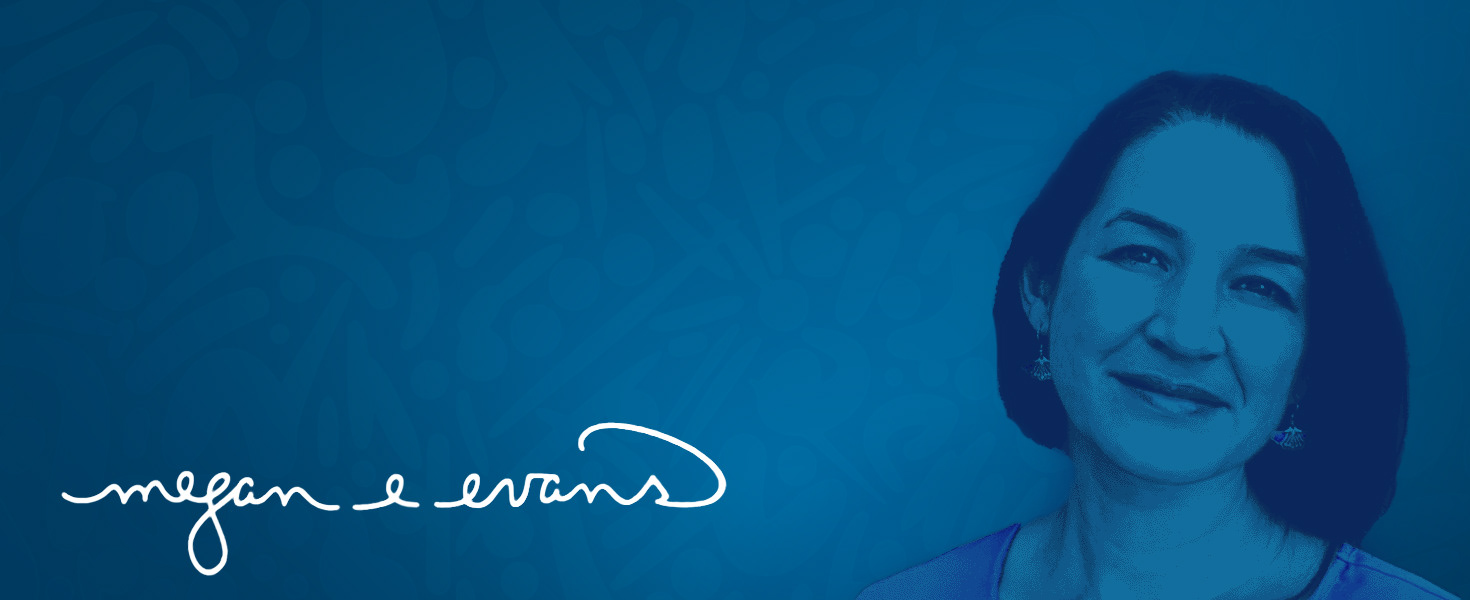 Thoughtful Design. Every Time.
So glad you're here. Thanks for taking the time to get to know me and how I work. So let's sidle on up to the (coffee) bar and chat:
I'm Megan Evans

, a graphic designer and artist who lives just east of the Rocky Mountains. I have over 20 years experience in graphic design and web design, and have worked on various projects from large-scale print production, to full-service branding and marketing for new businesses, to website creation—from ideation to development and launch. 

My work focuses on

thoughtful design

 that enhances experiences, brings value to each product or service, and calls people to action. Whether we like to admit it or not,

everyone

judges

the

book by it's cover, and how content and ideas are presented

matters

.
I love working with forward-thinking businesses large and small, start-ups, entrepreneurs, and nonprofits.

I have experience as a marketing team member, lead designer, freelance designer, project manager, and creative art director.

 
Now, YOUR TURN:  
Contact me
to continue the conversation about your project or other needs.
You can also view my experience and more about me on
LinkedIn
. Or read more about my skills below.
Visual Brand Systems & Branding Guides
Print Design (4-color and PMS)
Infographics & Web Graphics
Responsive CSS / Style Sheets 
WordPress Theme Development 
HTML Email Creation (Coding & WYSIWYG)
Jquery, JavaScript (mid-level)
Creative Project Leadership
Client Relationship Management
Other Adobe Creative Cloud Software
Code editors (e.g. Espresso, Coda, Brackets)
eMarketing Platforms (e.g. Mailchimp, Constant Contact, Campaign Monitor, AWeber, SendinBlue)
Agile Development Experience
Large and Small Businesses
Financial Advisors & Services
Schools & Educational Institutions
Youth Support Organizations
Clubs & Membership Groups
Arts Organizations & Museums
Mission-Driven Organizations
Entrepreneurs & Small-Business Owners